SOLID FOOD – BIBLICAL STUDIES
THE SPIRITUAL FOOD FOR THE PEOPLE OF GOD – YAHSHUA.NET
…Henceforth I call you not servants… I have called you friends; for all things that I have heard of my Father I have made known unto you. John.15:15.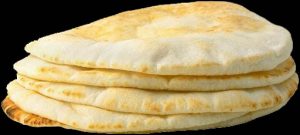 The Bible Studies "SOLID FOOD" from Yahshua.net are focused on spiritual growth.
To read or study about Bible Prophecy, go to: PROPHETICAL STUDIES.
To read all Bible Studies and Prophetic Studies in Biblical order together, to to: IN BIBLE ORDER 
Or read THE WAY TO GOD a web map with all the Bible Studies of Yahshua.net in the spiritual order recommended by the author of Yahshua.net – Carlos Padilla.
______________________________________________
The Bible Studies in this list are in order of the date when I wrote them, showing the more recent at the end: